Diabetes Bowling

Friday, February 24th, 2017
Bowlway Lanes, 810 Villa St, Elgin, IL 60120
Registration 6:00pm, Dinner 7:00pm, Bowling to follow
Prizes, Raffles, DJ, Fun for all!
Spring Pancake Breakfast & Police Open House

Sunday, April 2nd, 2017
at the Bartlett Fire Barn
8:00AM to 1:00PM
Police Open House – 9:00 AM to 1:00 PM
Easter Egg Hunt
Saturday, April 15th, 2017 1:30 PM

at the Bartlett Community Center
5,500 eggs for the children to find.

Golf Outing

Thursday, June 1st, 2017
at Bartlett Hills Golf Club
Check in 10:00AM – Shotgun start at 11:00AM
$100.00 per person, includes lunch and steak dinner
Raffles, Betting Holes, and a chance to play Pebble Beach.
4th of July Parade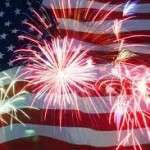 Sunday July 2nd, 2017
Submit your float participation application to:
Bartlett Lions
P.O. Box 8049
Bartlett, IL 60103
Fall Pancake Breakfast

Sunday, November 5th, 2017
at the Bartlett Fire Barn
8:00AM to 12:00PM (noon)